Ice Skating Weekend Break Stockholm
"Skating like a Royal"
Ice Skating Weekend Break Stockholm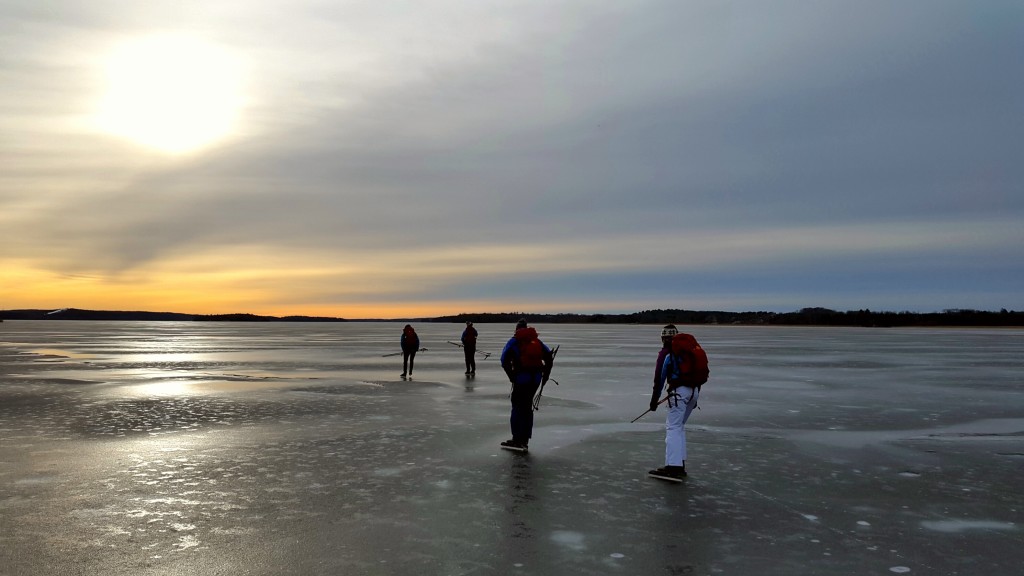 Skate like a royal
Ice Skate over Mälaren, sleep in castles and meet new friends. Get most out of your weekend beak in Stockholm! On this two-day trip you will be immersed into the magical frozen world that Stockholm's surroundings offer. Mälaren is one of the world's best ice skating environments, as hundreds of kilometers of ice stretch out to all sides! Cliffs rising up from the water, old boreal forest, islands and even a viking church are just some of the sights that we can see. We skate together to a classic 'herrgård' hotel, classic mansions where Swedish nobles used to live, where we spend the night like royals. Well rested we are ready for the second day of ice skating adventure of this weekend trip.
At a glanse
Duration: 2 days (third day extension possible on request)
Difficulty level: medium / sportive
When: Every second weekend January – March. Scheduled department at 09:00 on Monday. Also bookable on other days from 4 or more people. Traveling
For whom: Fit and active people, (Experienced) ice skaters, weekend break, bucket list, outdoor enthusiasts.
For whom
(Experienced) ice skaters, sportive people, weekend break, bucket list, outdoor enthusiasts. Note that if you have no experience and you usually have a hard time picking up new activities, we recommend the ice skating day trip instead.
Included
Transport from and to Stockholm
Best quality ice skating and safety equipment
Local restaurant dinner
Night in a herrgård
Breakfast
Lunch
Two days of ice skating with guide
Small, personal group
Program

Day 1
We meet at 9:00 in restaurant Organic Green located in central Stockholm. Starting off with an introduction about the weekend break, equipment, and ice skating, you will be well informed before we hit the ice. Of course, we also take a minute or two to get acquainted to one another. When we're all ready, we head out by minivan and start ice skating! We start slowly, explaining or refreshing the technique. Later, as you won't have to keep your eyes fixed on your two feet anymore, you'll be able to enjoy the surroundings. We come past mighty views, and experience the beginning of a colorful sunset. Late afternoon / early evening we arrive to the herrgård, where we enjoy a local, Swedish dinner. Later, we enjoy the evening by the campfire or with a game of cards at the bar.
Day 2
Wake up in your bedroom with a fireplace and enjoy your morning coffee with a view over the frozen plains. After a luxury breakfast we gear up for day two of our ice skating weekend break and hit the ice again! We stop for a scenic lunch break with the package the hotel has prepared for us. Satisfied and pleasantly tired we finish our adventure and make sure to get you back in Stockholm, enriched with all the new memories of our trip.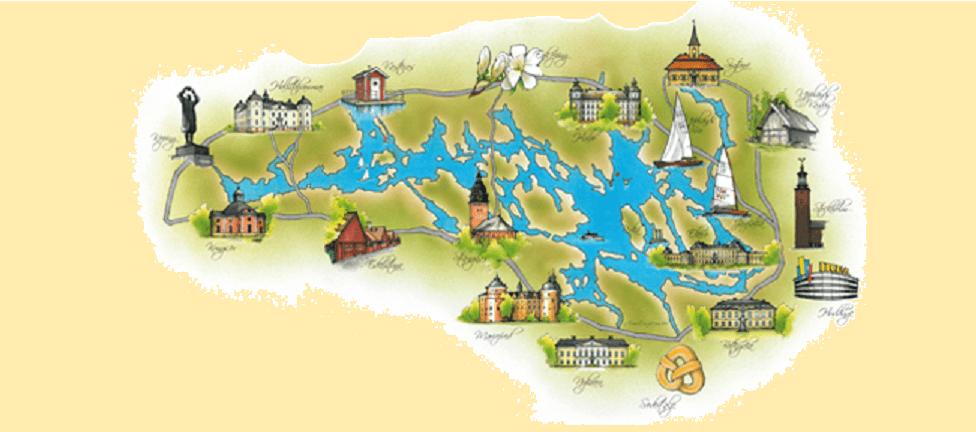 When
Every second weekend during the end of December until the end of March. Note that you can always request a change in the days if this doesn't work well with your flights. Of course, if you travel with more people you can always request a private trip on any date as well. Note that a 3-day trip is also available on request.
Meeting point
Our central meeting point is bakery 'Bonne Femme', 9 minutes from the tourist center Gamla Stan. Address Gullmarsplan 4, 121 40 Stockholm. With a private tour you will get picked up from your accommodation.

Traveling with us
✓ Traveler's satisfaction guarantee! Not satisfied? We refund!
✓ Happy travelers from over 50 countries
✓ Swedish EcoTourism Association standards
✓ Small scale and personal off-the-beaten track adventures
✓ Climate smart and responsible travel (read more)
✓ Collect memories, not things!
✓ Satisfied customers with TripAdvisor's Certificate of Excellence
✓ Adventures made easy, just a click away!
Pricing
Scheduled tours and tours on request:
Adult: 4350 SEK
*Student: 3350 SEK
Custom tour: Same p.p. price, but minimum amount of guests is 4.
*Note that student and youth discounts are only valid with student and ID cards, and that the student discount does not count for PHD students!
Other holidays and tours in Stockholm
Two days a tad too much? Feeling uncertain about your skills to pick it up? Maybe our ice skating day trip will suit you better. For other winter day trips have a look at our snowshoe winter hike and the cross country skiing excursion!
Ice Skating Weekend Break Stockholm