Sail Stockholm 2/3 days, Highlights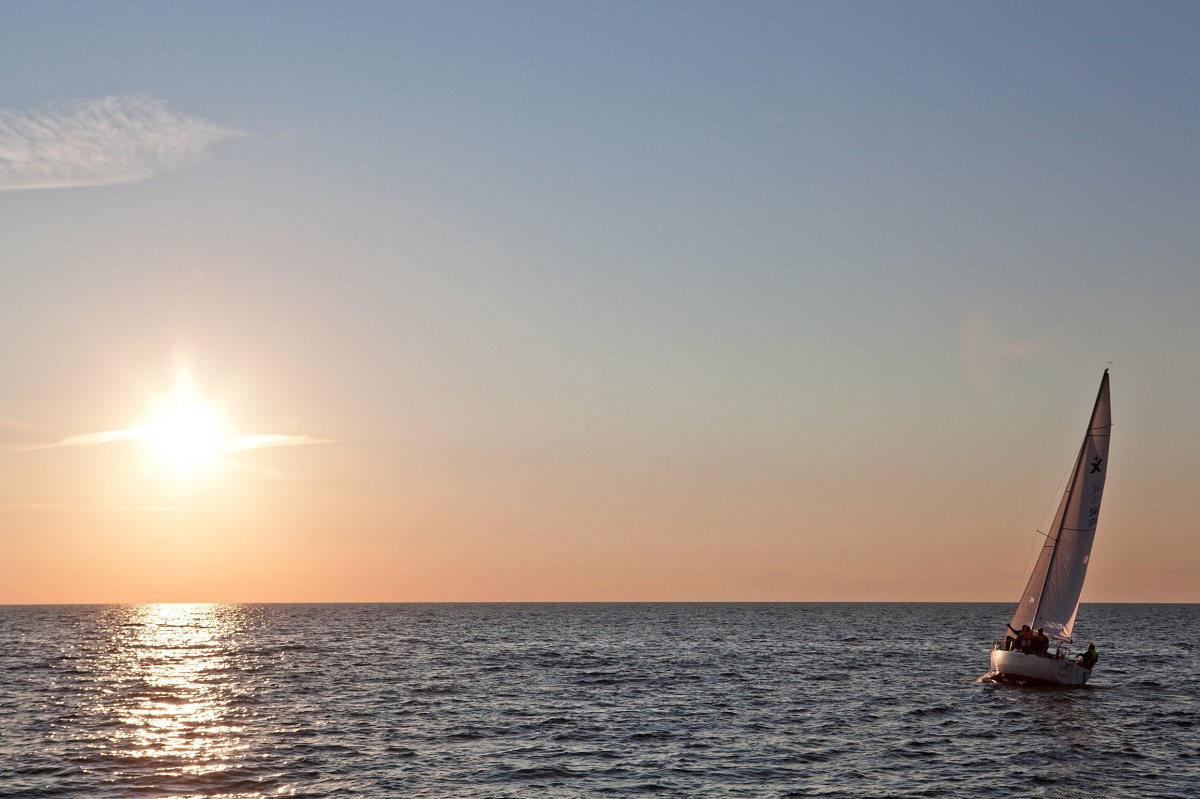 Sail the world reknown Stockholm's Archipelago for 2 or 3 days
Enjoy never-ending sunsets while having traditional dinner
Learn or improve your sailing skills with your skipper
Sleep in the boat moored on a Swedish summer paradise
Dare a morning swim in the refreshing Baltic Sea. No one regrets it
Enjoy some serious relaxation on sun-warmed granit rocks
Get picked up and dropped off from central Stockholm, only we do this
Private trip
To sail Stockholm 's archipelago is truly amazing. During our two- and three day trips we have enough time to get to deserted areas where we can't get on our one day trips. Imagine: just you, your friends / family and an unlimited amount of islands to choose from to take your afternoon nap. Sail, swim, fish, eat and relax. Spend your nights in a memorable way and camp out on the islands in a tent or enjoy the comforts and gentile rocking of the boat.
 Pictures 
For more pictures and tour reports check out our FaceBook page!
 Sail Stockholm: what to see?
Environment: We get to see a lot of the archipelago and the surroundings islands. We might just to get ice cream in one of the picturesque little island towns. Or maybe take a short hike on one of the forest isles?
Wildlife: There is a lot of bird life to be seen, and eagles are commonly spotted. Every now and then grey seals also pop up their heads.
 Itinerary
Pickup and transport to the boat by your skipper
Sailing and safety introduction
Set out on the trip
Lunch / swim / hike / relax break on remote island
Continue sailing to the island where we'll spend the night
Campfire dinner or BBQ
Sleep in the boat
Hike, swim, read your book…
REPEAT! Never visit the same area and explore the more remote parts
After two / three days we drive you back to Stockholm
 Day program
This is an example tour. The captain customizes the day according to the weather conditions.
After being picked up by your captain we head towards the marina where our sail boat is awaiting us. We start off with a short introduction to the boat, sailing, and some safety rules. Little time is wasted, and shortly we're leaving the harbor by motor. Not long after and together we hoist the sails and the wind takes us to fairy tale islands. The captain even lets you or your children steer the boat under his supervision, they won't forget that any time soon! Tacking up against the winds we make our first stop at one of the islands, probably the famous Ornö. We anchor in a bay, sheltered from the wind, and enjoy some proper relaxation. You get to take a swim, enjoy the sun or explore the island. Reluctant to leave this haven of relaxation we set sail once more. But the reluctance is soon forgotten once we catch a smooth but sturdy wind from the back taking us right to our "night" island. In the evening we build a campfire and roast some marshmallows after a nice traditional dinner. Spend the night in the boat while your captain camps on the island! A magical and cozy night is guaranteed. Wake up the next day to the sound of birds and small waves breaking on the rocks. Time for breakfast! This day we explore even further into the archipelago, and against all expectations the islands get even more beautiful. Let's try catching some fish in the afternoon! If we get lucky, we roast some over the fire in the evening. The next morning you realize that the last day of the adventure has come. But this sailing trip in the Stockholm archipelago is guaranteed to stay with you forever.
Included in the tour
Car pickup and drop off from central Stockholm
All meals, mostly freshly cooked in the boat kitchen
Accommodation (boat berth, 3 singles and 1 double)
Private sailing excursion with a professional and friendly skipper
Learn or improve your sailing skills by helping with the maneuvers and the steering
 Meeting point
Metro stop Gullmarsplan, the Southern marker.

Other important information
In case of normal trip you'll spend the night in the boat which has 1 double berth and 3 singles. It is simple but very comfy. The skipper will pitch his tent on the island.
We sail a 30 foot boat.
Maximum guests per trip is 4 adults (or 5 if kids in the group). Larger group? No problem, contact us some time in advance so we can prepare the big sailing boat.
Booking
This tour only runs on request. Pick any day that suits you and we will get back to you as soon as possible with a confirmation! Note that the maximum amount of people is 4, and the minimum amount of guests is 2.
This sailing trip has student- and youth discounts. These only apply with:
Student: valid student- and ID cards. Does not apply for PHD students. Max age 25.
Child: valid ID card. Max age 15.


 

Things not to forget on this trip
Shoes/sneakers are preferred above flipflop/sandals
Warm sweater plus your normal set of clothes
Waterproof or/and windproof jacket
Swimming gears
Towel, sunglasses and sunscreen
Toiletries
A bottle or two of wine to enjoy during dinner
Other tours in Stockholm
If you want to see Stockholm's archipelago but you'd rather do this by kayak, have a look at the Kayak Tour. Fancy seeing and learning about Swedish nature? The Off Trail Hiking might be your cup of tea! And if you're more excited for seeing Swedish wildlife in abundance check out our Wildlife Safari! If you're into multiple-day trips we've got you covered as well. Check out out 3-day Kayaking Trip, the overnight 3-day High Coast Hike or our one night Nature Camping Stockholm tour.
Traveling with us
✓ Traveler's satisfaction guarantee! Not satisfied? We refund!
✓ Happy travelers from over 50 countries
✓ Swedish EcoTourism Association standards
✓ Small, personal groups
✓ Off-the-beaten track adventures
✓ Climate smart and responsible travel
✓ Memories for a lifetime
✓ TripAdvisor's Certificate of Excellence