Nature & Wildlife winter break Sweden
"Nature & Wildlife"
6 Day Winter Break Sweden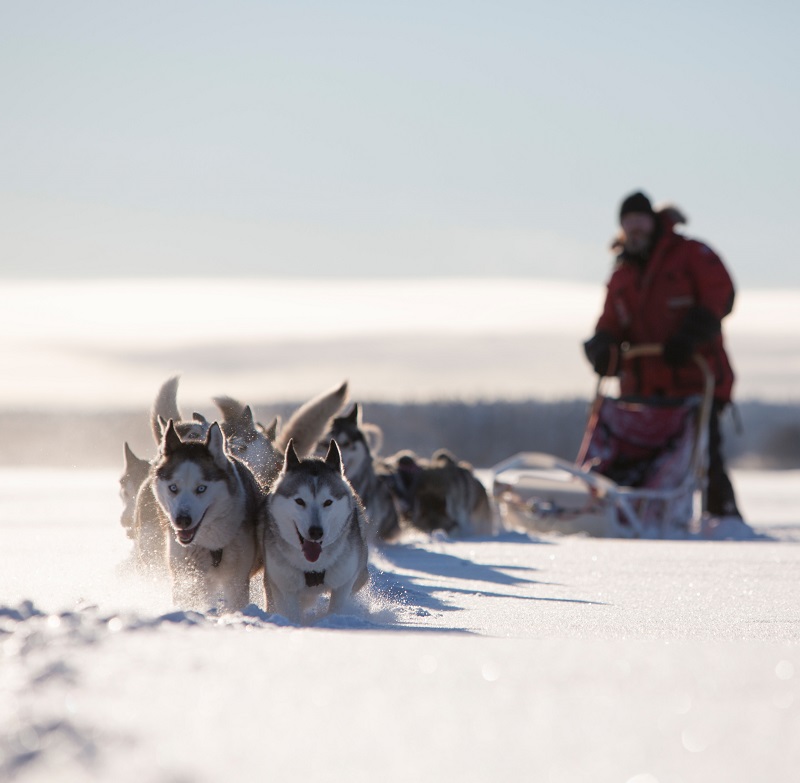 p
p
Become a Nordic expedition explorer!

 
Together with local experts you will investigate fresh wolf tracks in the snow, explore the lifestyle of a musher with your own dog sled, examine the world's oldest tree, and experience how the Sami, indigenous inhibitors of the North, herd their reindeer from mountain to mountain. Sounds good? Read on!
p
p
Highlights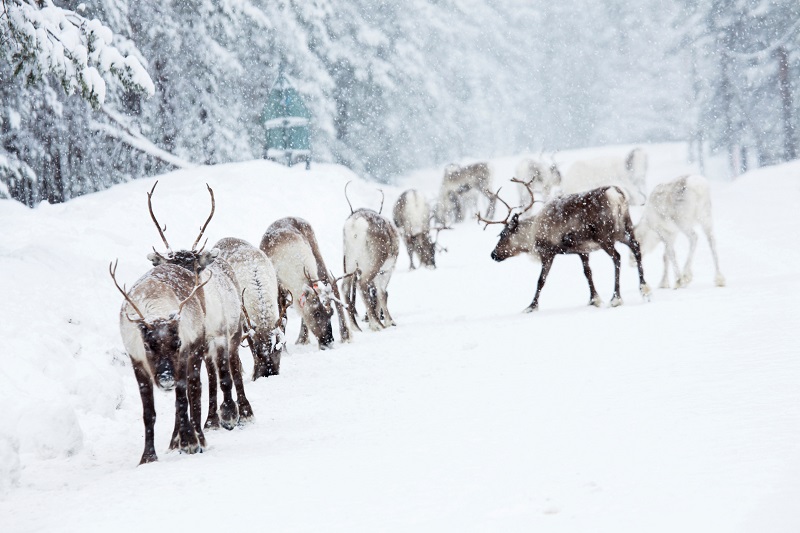 Wildlife tracking with wildlife expert Marcus Eldh
Herding a pack of reindeer together with Sami
A two day walk, exploring Fulufjället national park's rich flora and fauna with a biologist on snowshoes
Spending one night out in the wild in a secluded cabin without electricity and a wood heated sauna
Seeing the world's oldest tree (hidden location!)
Sweden's highest waterfall
Mushing your own dog sled
Local guides on all excursions
Full board, three course dinner every day
Small, luxurious local B&B's
Local dishes, wild meat
Only once a year with 6 guests max
Good chance to see Northern Lights
p
p
Program
Day 1 – In the tracks of Sweden's predators
Pieter, the founder of The Green Trails does not guide many trips anymore. But lucky you, he will pick you up at your hotel! On the first day of our trip we'll be heading to Falun, famous for it's copper mines. But copper is not what we're there for. We'll be tracking wolf, bear, wolverine, moose and other Swedish mammals with one of Sweden's leading wildlife experts Marcus Eldh, owner of Wild Sweden. On snowshoes! Can it get any better? Study wildlife tracks, learn about wolf kidnappings, the bear's nose and more exciting insights into the Swedish fauna. Later we enjoy an outdoor hottub and, to satisfy the vikings among you, there is opportunity to take a dip in the frozen lake.
Day 2 – Sami, an astonishing people
Traveling even further North we arrive to our new hotel and meet our hosts, Kjelle and Annika. This day we group up with Sami, the indigenous people of Northern Scandinavia. Up to this day they live from herding reindeer over hundreds of miles, regardless of national borders, all year round. Together, with Peter, one of the Sami, we take out the herd and move towards a small camp where we will learn about their culture, taste their food and try reindeer, too.
Day 3 – A night out in the wild
Fulufjället national park is awaiting us! Together with a nature expert we discover the boreal forest, learn about delicate eco systems and life that infests this area, both big and small. For the night we'll be staying in huts in the middle of nature, making this night especially a very good chance of seeing the Northern lights! A wood heated sauna will keep us warm and cozy.
Day 4 – Ecology in Fulufjället national park: The world's oldest tree
Have you ever seen a 100 meter tall waterfall? Yes? Alright, fair enough. How about one that's frozen? Well, after today you will! Our second day of this snowshoe hike through nature is carefully planned out, passing Sweden's highest waterfall and the world's oldest tree known to man! This sight is quite secret, and even the staff of the park 'don't remember' where to find it. Without damaging the tree in any way, we pay a visit. No GPS location savings allowed! This second day at in Fulufjället takes us up higher, into the mountains. The path well be well maintained all day 'round.
Day 5 – Dogsledding through the forest
We bet that this day's activity will be a premier for you; mushing a dogsled with your own team of huskies! I won't try explaining this experience with words because it's simply not possible. You'll simply have to find out for yourself.
Day 6 – Roadtrip!
The last day of our adventure together. Road trip! We make stops at viewpoints, a fire tower and a church. Around the evening we will be back in Stockholm. Feeling bliss for all of our new memories of the past days we say our goodbyes.
p
p
Teasers
p
Details

Route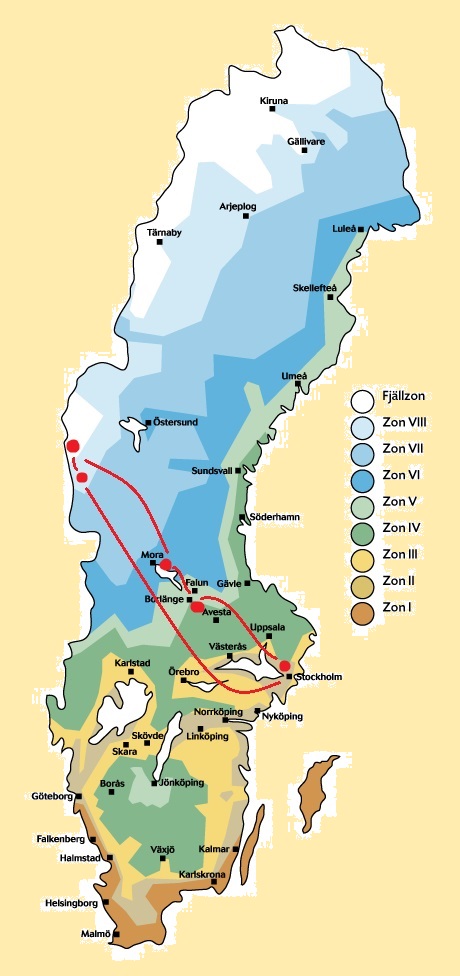 Requirements: Even though this trip does not include any intense physical sports or hardcore action, being in healthy shape is required. I.e. the ability to walk several kilometers without any issues.
 p
Booking
We recommend to book it while you can, since we only carry out this winter special once a year and we have a maximum of just 6 guests. If you wish to book send an email to info@thegreentrails.com or call +46 7 69 11 13 44. Do you have an inquiry? Let us know and we'll be happy to answer any question you might have.
23-01-2017 / 28-01-2017
19850 SEK
 p
p
Inclusions & exclusions



High quality accommodations
Three course dinner every night
Transport between all locations
Local guides on all activities
Tour manager through out the whole trip

p