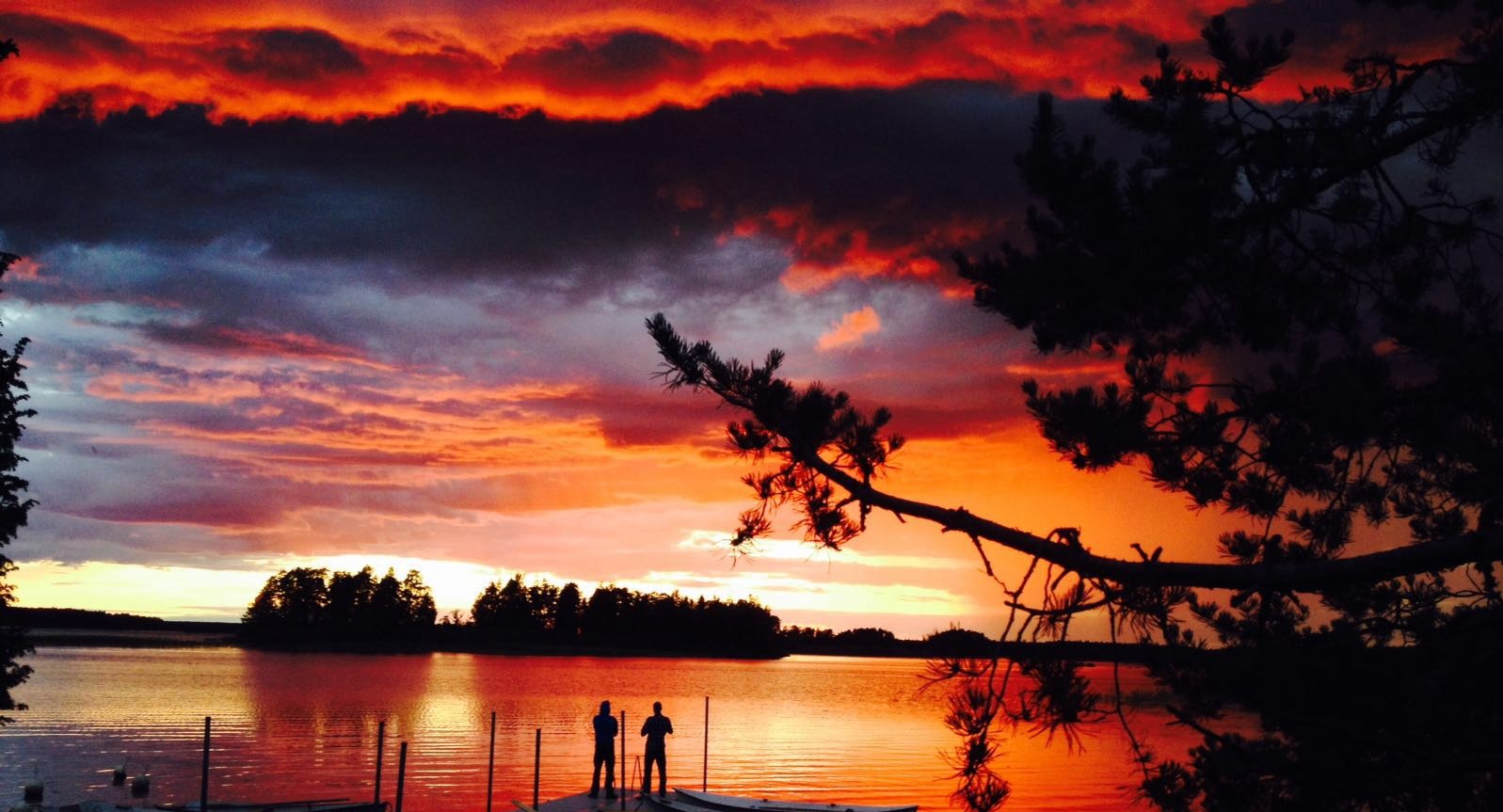 Do you want to get a feel for the Swedish outdoors, and a day out just doesn't cut it for you? Join us on a wild camping night! There is no way to experience Scandinavian nature as to spending a night in it. We hike, pick edible plants and track down wildlife in some of the most beautiful areas Stockholm county has to offer. Spend a night away from all the huzzle and buzzle, and come closer to human nature.
For whom
Nature lovers, families, experienced hikers wanting to learn more about Swedish nature, inexperienced campers who want to learn about hiking and camping, travelers that don't have their camping equipment with them, those interested in Scandinavian nature and curious travelers in general. It's important to be in a healthy physical condition since it's an active tour.
Included
Transport from and to Stockholm
Lightweight, high quality camping equipment: tent, backpack, sleeping mat, sleeping bag, cooking stove, headlight
Fika (coffee and pastries)
Restaurant prepared dinner
Breakfast
Spending a night camping in the outdoors
Mushroom and berry picking activity
Wildlife tracking activity
2 days with an outdoor guide
Learning about many aspects of nature and hiking
Day 1
We meet at 13:00 in restaurant Organic Green located in central Stockholm. Starting off with an introduction covering the camping trip program and camping gear, we also taking a minute to get to know each other. When all is clear we head out into nature by minivan. Arriving to the nature reserve (your guide decides where you will go together with you, depending on what you'd like to see) we gear up and start our hike! We'll come past lakes, lush forests and more typically Swedish landscapes. We won't hike with our backpacks on for too long, but make camp quite early. After setting up camp, we will enjoy more activities without the discomfort of dragging around a heavy pack. Next, a mushroom and berry picking trip is on the schedule. On our return you learn how to light fires with fire steel and together we prepare dinner. Using what we have picked before as an addition to a restaurant prepared meal, you'll get to enjoy eating directly from nature! After dinner we'll use the twilight to spot beavers, deer, moose or boar with our binoculars as this is the time when they are most active. Coming back we enjoy sitting around the campfire or maybe even taking an evening dip! Finally it's time to go to sleep, enjoying a night sleeping out in the outdoors.
Day 2
Waking up to singing birds and a bright sunshine it's time to crawl out of our tents. After a morning swim breakfast is served with a nice cup of coffee. The time has come to pack up our gear and head back. Approximate return time is noon.
When
We have selected the dates of this camping trip for a small amount of mosquito's, pleasant water temperature small chance of rain. Of course this excursion is also bookable on request at any time of the year.
6th of August – 7th of August
1st of September – 2nd of September
Meeting point
The meeting point for the nature camping Stockholm trip is restaurant Organic Green (the Northern marker), Rehnsgatan 24, 103 92 Stockholm. With a private tour you will get picked up from your accommodation.

Other holidays and tours in Stockholm
One night not enough for you? Feel adventurous? Have a look at our High Coast Hike! Have a look at the 3-day kayaking trip if you'd like to camp in the archipelago. Or if day trips are more your thing we've got you covered too. Increase your chance to see wildlife watching on the Wildlife Safari. And if you'd rather spend a day on the water exploring the archipelago you might want to have a look at the Kayak Tour! Into hiking, but no time for a camping trip? You'll love the off-trail hike.
Traveling with us
✓ Traveler's satisfaction guarantee! Not satisfied? We refund!
✓ Happy travelers from over 50 countries
✓ Swedish EcoTourism Association standards
✓ Small scale and personal off-the-beaten track adventures
✓ Climate smart and responsible travel (read more)
✓ Collect memories, not things!
✓ Satisfied customers with TripAdvisor's Certificate of Excellence
✓ Adventures made easy, just a click away!
Pricing
Scheduled tours and tours on request:
Adult: 2500 SEK
*Student: 2100 SEK
*Child: 1750 SEK
Custom tour: Same p.p. price, but minimum amount of guests is 4.
*Note that student and youth discounts are only valid with student and ID cards, and that the student discount does not count for PHD students!
Nature Camping Stockholm